Tourist accommodation owners don't usually consider education to be a part of their job description, but I believe in challenging the status quo and always have done. I believe it is the intrinsic responsibility of hospitality business owners today to reconsider how both their operations and the services they provide can tread lighter on the planet and care more for the wellbeing and sustainable development of the destinations where they are located. However, these actions alone are not enough.
To genuinely and confidently market and showcase that you run a sustainable tourism business, you need the assistance of your guests and staff, every single day. This creates a unique educational opportunity that lies dormant in most accommodation businesses. Your in-house services need to be reframed to include moments of education around how we can, together, co-create more conscious lifestyles.
For the very simple reason that buildings don't consume energy, people do.
And in the case of the accommodation industry, people don't just pop in for a coffee and a piece of cake, they live at your property. They consume water, gas, and electricity as they might at home, but without the insights and experience they have about how things work. In their own house for example, they might automatically close the curtains in that west facing living room on a sunny afternoon to avoid it becoming unbearably hot. At your property they don't instinctively know how they can make their stay more comfortable based on the features, installations, and appliances that you offer.
Herein lies an educational opportunity that not only allows your building to function more efficiently and therefore more cost effectively, but it also permits you to educate on ways to be more considerate in our resource consumption. Short, informative tips have huge influence and can affect our behaviour in positive ways. I am sure you will agree that it is quite impactful to read "Did you know that boiling a full kettle of water uses the same energy as running a small fridge for 8 hours?", or "The air conditioning unit in your room can use as much energy in one hour as 329 mobile phones charging at once!".
Sharing your own efforts to conserve is a way to connect with your consumers. When they see that you are not just trying to save energy to cut costs but to be kinder to the planet and have a more positive impact, you are more likely to experience compliance and support. This is human nature based on age-old psychological triggers. It is also critical for encouraging staff motivation, productivity, and retention, particularly among the generations entering the workplace right now who, purely by existential default, tend to have a much more empathetic, aware, and conscious value set.
These efforts also continue to disrupt the erroneous perception that lingers among some consumer groups that sustainable tourism is synonymous with lower standards, and that it cannot successfully be integrated into "normal" or even luxury products. This is most definitely not the case, and the dozens of hotel chains who are leading the sustainable hospitality movement are enough to prove that a) there is a growing market for this kind of travel, and b) that sustainable tourism involves much more than just swapping out lightbulbs for LEDs and offering guests the passive option to reuse their towels.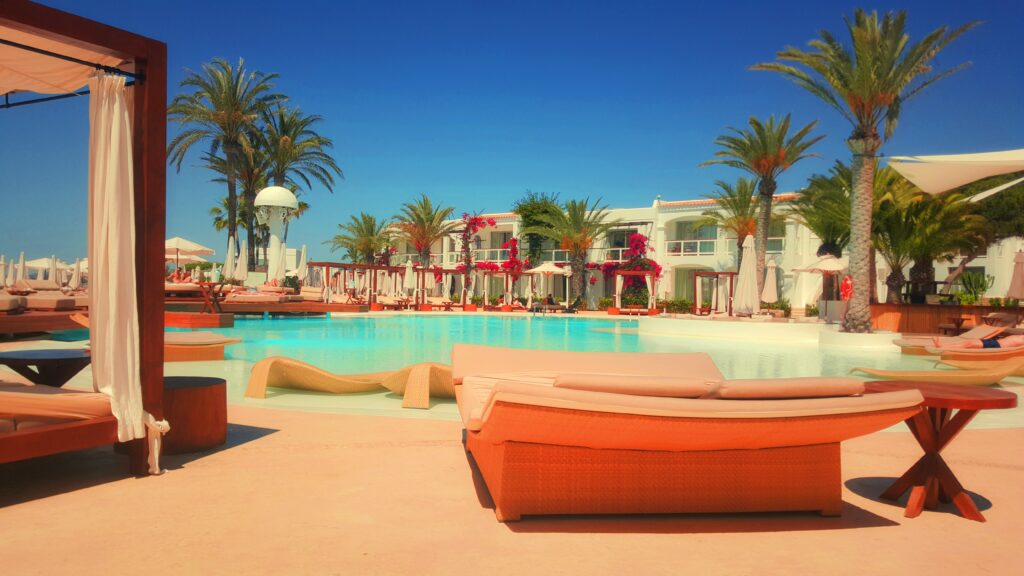 Accor's Planet 21 initiative, Marriott's Serve 360 programme, and Hilton's Travel With Purpose framework are all excellent examples of responsible decision-making that showcase the direction we need to be moving in. It is true that these large companies are driven by the need to comply with required ESG (Environmental, Social and Governance) reporting, however, in my opinion, this is a snapshot of the future of the industry for all accommodation providers, regardless of size, location and budget.
It is also interesting to observe how the interpretation of responsible and sustainable travel is shifting from an environmental focus to one of social sustainability. Not that the former precludes the latter or vice versa, just that to date, there has tended to be a more intrinsic association that sustainable equals environmental protection, yet the social benefits that purpose-driven brands are able to co-create are powerful and far-reaching.
My own experience followed this route of awareness. In my early 20's I travelled the Latin American continent as a tour leader and observed first-hand the receding of the glaciers, the fragility of our eco-systems, and the impact that increasing tourism numbers were having on the destinations I came to know and love. I was also impacted by the humility and grace of people from different cultures across the continent. I learned something new about humanity, and myself, in every chat with a local guide, bus driver, waiter, cloakroom attendant, receptionist, or tango dancer.
A few years later but still many years ago, when creating tourism packages for a luxury lakeside lodge in southern Chile, I approached the local indigenous community to offer a 4-hour excursion for hotel guests. My offer was met with a resounding "No" from the head of the community. I must admit I was surprised. I had expected a positive response to the possibility of additional income. The lady I was speaking to explained that there was no way their traditions, culture and lifestyle could be fully shared with a visitor in four hours. It was an overnight stay or nothing.
She fully recognised that her offer might not resonate with some of my lodge guests, and that was ok for her. She was interested only in connecting with those people who appreciated the importance of her community, their lifestyle, and the rich stories she knew she could share. It was indeed a humbling lesson for me in how to truly collaborate in the co-creation of tourism products that went on to enhance the social sustainability of that destination.
It is clear that the sustainable tourism concept must be imbued and savoured, transformed into experiences that can be truly valued. It is not something you can pick up and then drop. It must be integrated into everything you do, every day, to allow for the sustained development of purpose-driven, responsible decision-making.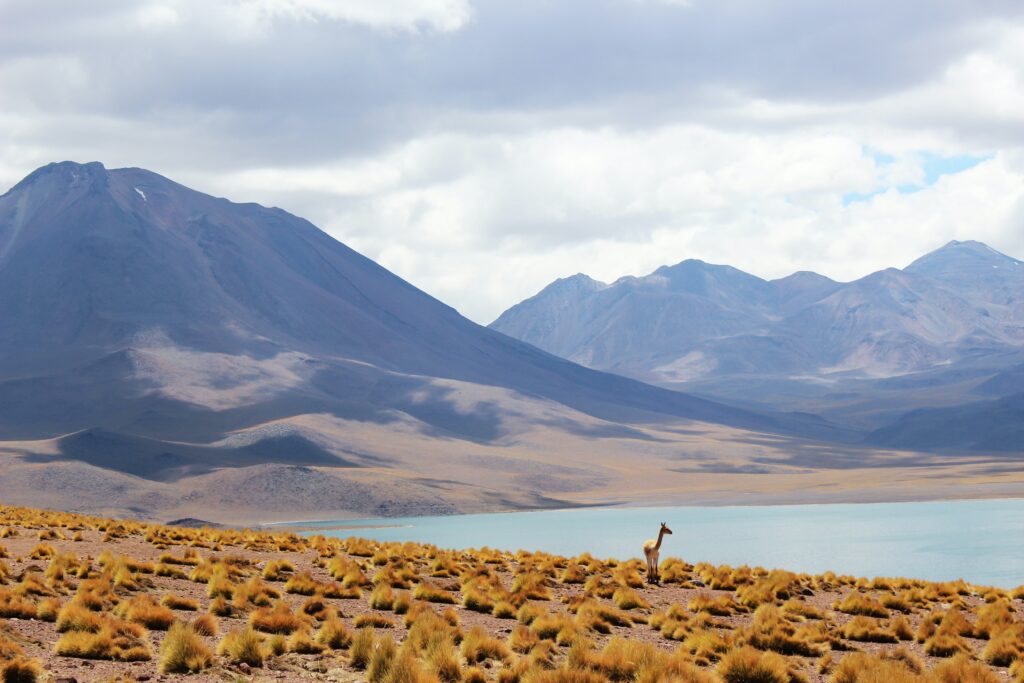 After that experience with the local community, the luxury lodge I was working for suddenly became a very different place to market. I saw sustainability everywhere; I had just not perceived it before. What an opportunity I had before me!
The lodge, set in five hectares of wondrous gardens, was built in the Bauhaus style, and opened in 1950. Snow melt from the neighbouring volcano is brought to the property via 4.5 kilometres of handcrafted channels, and the electricity is generated by a water turbine made in Germany and installed in Chile in 1956. The steps down to the vegetable garden are made from old iron radiators and the greenhouse is constructed from the surplus windows when double glazing was installed. The many delicious and fascinating local produce are incorporated into each farm to fork meal, many of which are produced by local farmers and from the indigenous community.
The Hotel Antumalal was effortlessly living and breathing sustainability before the industry even knew it was a word. And I had the honour to communicate that to the world.
This experience has been fundamental in the development of my own work. I am often asked where the best place is to start on your sustainability journey, and that does depend on where you are in the world and what is the most pressing issue in your destination. Water preservation is critical in rural Australia, but not as important in the Canadian mountains. Creating jobs and supporting young entrepreneurs is important everywhere but can potentially change the lives of families and generations to come in developing countries that are eager to learn and employ transferable life skills.
There is however an important and unwritten rule to abide by. Regardless of the issues facing your destination, the best results are always generated when you start by doing that deep digging to uncover your own purpose. This is crucial so that what you choose to commit to is something that you will continue to do over time.
You cannot tackle every problem, but the ones that you have the best chance of solving are those that matter the most to you. Passion instead of obligation is a much more productive motivator to achieve successful organisational change. It will feel authentic and genuine to your customers when you succeed in talking about it in the right way too. This is transformational work, and it requires bravery to take that first step. As Lao Tzu said: "He who knows others is wise; he who knows himself is enlightened".
I challenge you to be brave and reframe how you run your business, choose your sustainable actions wisely, get really good at the changes you make, talk about them with pride, and invite your staff, guests, and other business owners to learn more so they can be imbued by your passion and experience. That ripple effect is extremely impactful.
Your unique opportunity as a tourist accommodation owner is to start small with tips such as the one above about how much electricity a full kettle of water uses to boil. This alone can be enough to first trigger awareness, and then incite behavioural change. And I guarantee that the person who learns a tip like this during a stay with you will never forget the name of your property!
However, I do believe this is more than just a unique opportunity, I believe it is your intrinsic responsibility given the many, many touchpoints you have with the guests who spend tonnes more hours with you than they do with most other brands they choose to purchase from.
Being bold starts with being humble, so, as a closing thought I invite you to reassess what you are doing right now and ask yourself these two questions: 1) What would you like to change in the world, or in your destination? And 2) What can you do about it?