Every year, it's estimated that 640,000 tonnes of plastic fishing gear are lost or discarded in our oceans. In a phenomenon known as ghost fishing, these discarded nets and lines continue to catch and kill marine life, which in turn attracts even more species, resulting in an ongoing loop of catches. Thanks to the high-quality plastics used to make the fishing gear, the nets and lines can persist in our oceans for over 500 years without degrading, before eventually washing up on our shores.
Based in Cornwall, Waterhaul is a social enterprise run by a passionate group of surfers, marine conservationists, and ocean enthusiasts who are committed to reducing the impact of fishing debris and other plastic waste in our oceans. We devote our time and effort to extracting fishing nets, lines, and other plastic waste from the Cornish coastlines, which we then transform into purposeful products that inspire action.
From high-quality, performance sunglasses and everyday prescription eyewear to litter picking equipment and beach cleaning knives, all of our products utilise recycled fishing gear: turning waste into a resource.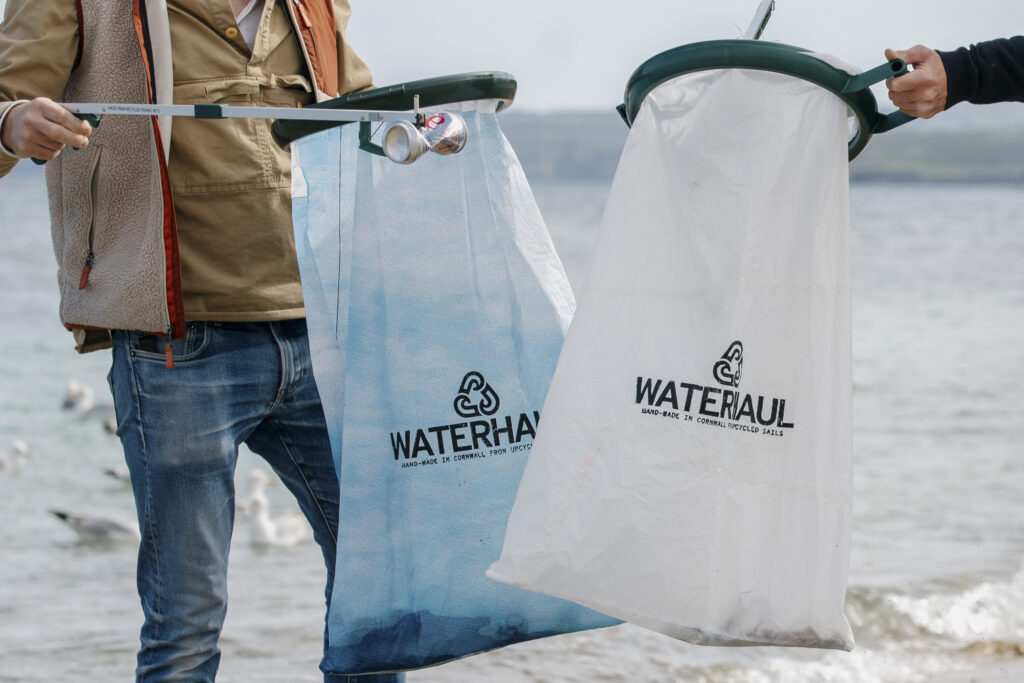 Litter picking or beach cleaning is a great way to play your part in tackling the plastic pollution crisis locally. Picking up litter from the ground is a simple but incredibly important action, given that more than two million pieces of litter are dropped in the UK every day.
The benefits of litter picking aren't just limited to the environment: doing good feels good! Given that litter picking has no age limit and can be carried out in any location, it is a very accessible activity and can even be prescribed by health practitioners to improve people's wellbeing (known as green social prescribing). It can be something to keep the kids occupied, a group bonding activity for colleagues, a way for you to get outside and spend time in nature, or an event anyone can get involved in with their local environmental group. We know that sometimes people need a little extra push to get started, and we're hoping our litter pickers might be just the push you need to get out and make a difference and inspire further positive action!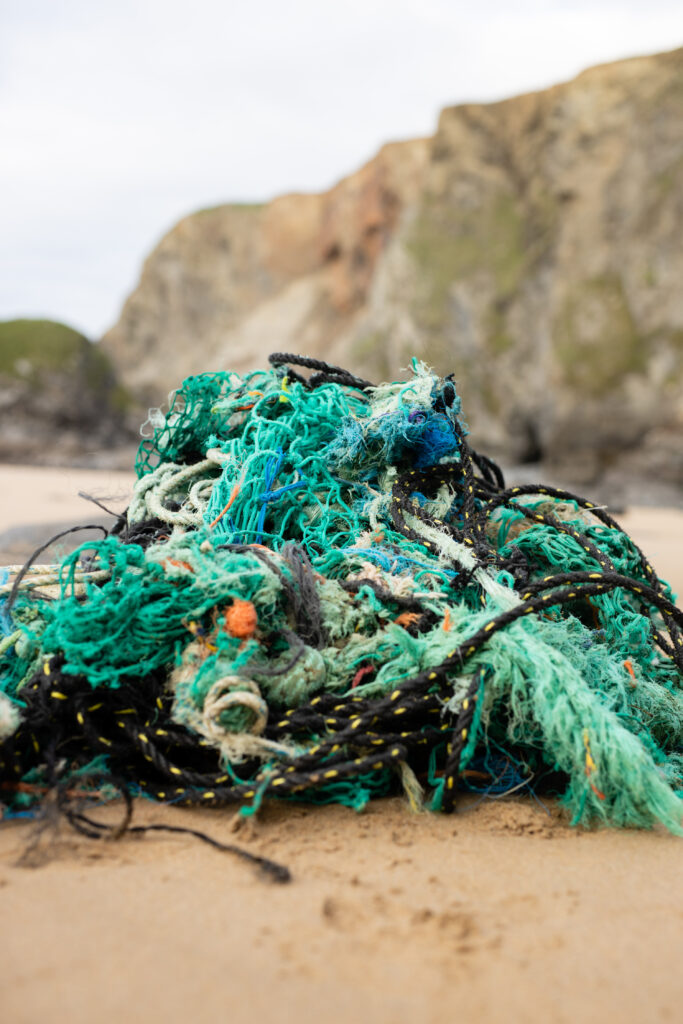 We developed the idea for our recycled ocean plastic litter pickers while conducting beach cleans and recovering ghost gear from the Cornish coastline. It didn't make sense to us that the equipment used by individuals taking direct action against the plastic pollution crisis contained non-recyclable virgin plastic. Instead, wouldn't beach cleans feel more inspiring if the equipment was made from the ocean plastic material they were intercepting?
Our litter pickers utilise 100% recycled polypropylene from ghost fishing gear we have collected ourselves from the Cornish coastline. The recycled material is used to create the jaws, handles and triggers, which are then paired with recycled aluminium shafts and 100% recycled PET string to create the final product. This concept demonstrates a circular economy solution and inspires and enables people to take positive action against plastic pollution.
By creating equipment to inspire and enable action against plastic pollution, we can generate a greater positive impact. We collect waste fishing gear to produce the product itself, but with your help, it can go on to remove much more plastic from the environment.