The practice of combining volunteering and tourism, known as voluntourism, can be traced back to the 1950s. One of the early pioneers of this concept was UK-based organisation, Voluntary Service Overseas (VSO), which was established to send volunteers to teach English in Borneo.
Nowadays, voluntourism generally refers to trips combining leisure travel and volunteering with the purpose of contributing to a meaningful project or cause. The Grenada Tourism Authority (GTA) has recognised this trend and has launched a Voluntourism programme to bridge the gap between travellers looking for a luxurious holiday and those looking to volunteer their time and skills. With this, the GTA hopes to attract travellers who are interested in experiencing more than just sun and sand – travellers who also want to connect with the islands they visit through meaningful experiences that positively impact the islands and their inhabitants.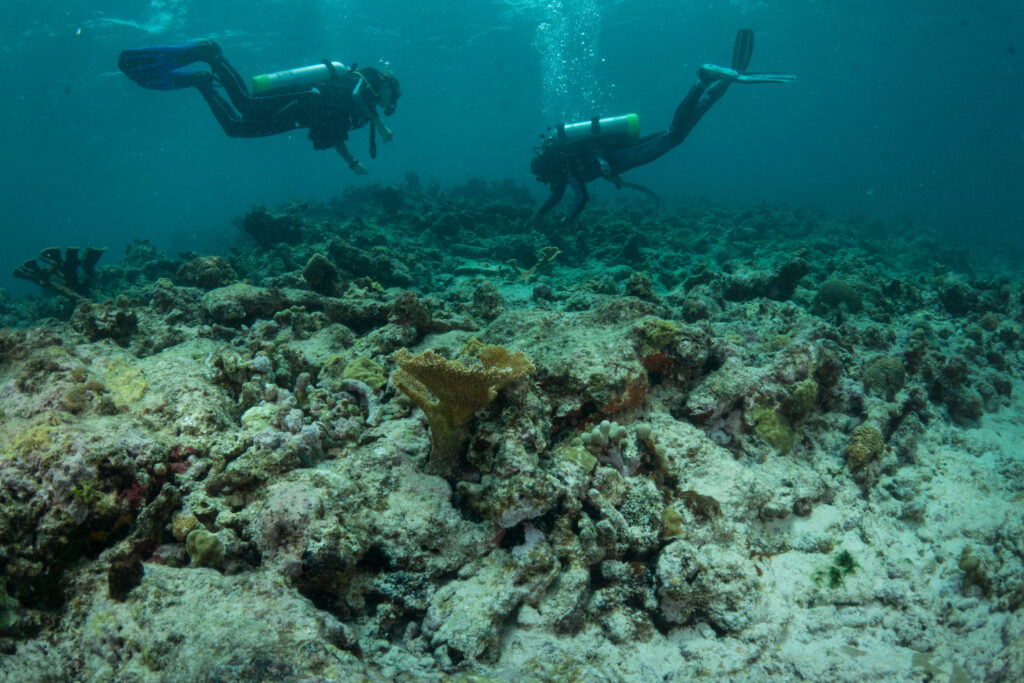 One of the initiatives offered by the GTA as part of their Voluntourism programme is Lionfish hunting. Lionfish are a venomous species of marine fish that are wreaking havoc in the Western Tropical Atlantic surrounding the Caribbean. Despite being a striking and rather beautiful species, they are considered one of the most aggressively invasive species on the planet. The causes of their arrival in the Caribbean could possibly be due to Hurricane Andrew in the early 90s, or the largely undocumented saltwater aquarium trade. By hunting and eating Lionfish, humans can help control their population and consequently protect juvenile reef fish and preserve coral reefs.
The Grand Anse Artificial Reef Project (GAARP) was set up by Dive Grenada in 2013, a company committed to marine conservation, environmental and community projects. In 2013 they began building the artificial reef ecosystem, which is made up of individual pyramids using concrete construction blocks. The project has been a huge success not only for its positive impacts on the reef's biodiversity but also as an educational tool for Grenadian school children to understand the importance of marine conservation. Certified divers can snorkel or dive the reef, and tourists can participate in activities such as sea urchin counting, species counting, coral transplantation, and underwater clean-ups. Children as young as 10 years old are welcome to join.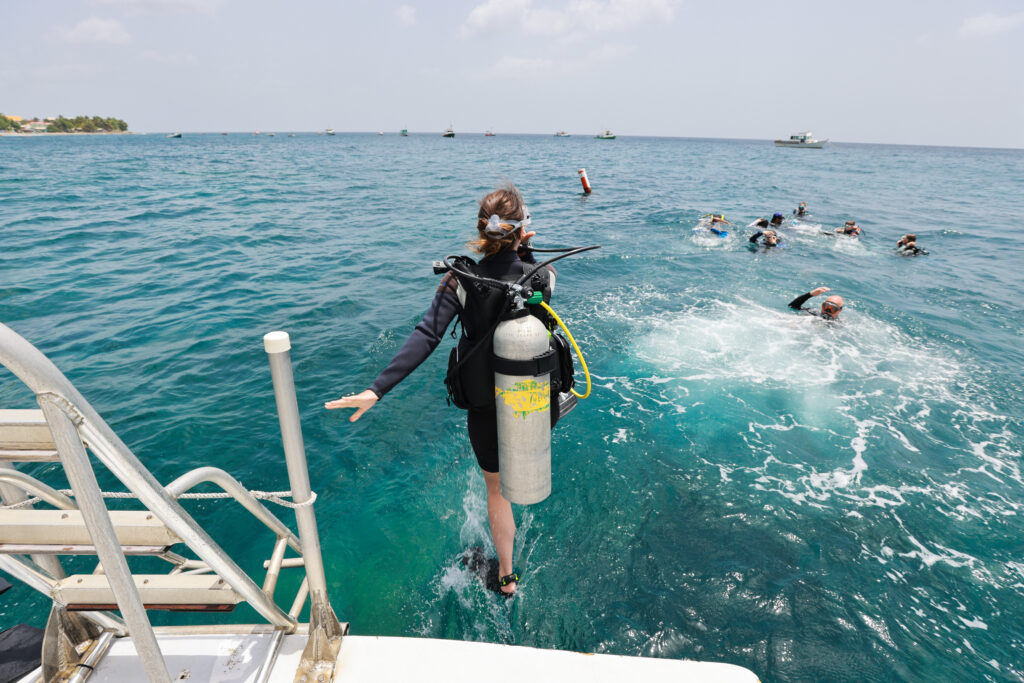 Caribbean Reef Buddy is a non-profit based on the island of Carriacou near Grenada in the West Indies, focused on advancing understanding of the intricate marine ecosystems in the Caribbean. Their voluntourism programmes offer comprehensive training to those without any prior experience, allowing them to participate in ongoing marine and coral reef conservation efforts. Tourists can join the conservation effort by participating in various activities including coral reef research, fish and invertebrate assessments, environmental education initiatives, shark monitoring, diver impact analysis, and marine plastic pollution clean-ups, all with the ultimate goal of preserving marine ecosystems in the Caribbean.
Voluntourism provides the opportunity for tourists to make positive impact on the places they visit and connect with local communities in a meaningful way. The Grenada Tourism Authority has several initiatives that offer visitors the chance to contribute to preserving culture and the natural habitat across the Islands for generations to come, whilst offering a memorable and fulfilling travel experience.
For more information about Grenada, please visit www.puregrenada.com