We will always want to travel and explore. Travel provides exceptional cultural insights and understanding, allowing sustainability, equality, diversity, and inclusivity to become an integral managed part of the planet's future. Antor, the Association of National Tourist Office Representatives' purpose is to be recognised as one of the foremost advocates of sustainable, responsible tourism and to comment on a wide range of issues affecting worldwide travel and tourism. As such, all Antor's destination tourist board members are engaged in sustainable tourism practices at varying levels. Here are just a few examples.
In 2022 Greece moved forward with its first national climate protection law that sets interim targets as part of a 2050 net-zero strategy, aiming to address climate change and provide the necessary tools for a roadmap to a more sustainable Greece. The country has designed a broad national development programme centring on sustainability, alongside green and blue principles. The GR-eco Islands initiative aims to transform Greek islands into case studies of a green economy with energy autonomy, digital innovation, and ecological mobility. Rhodes is carving out a new future for sustainable tourism in collaboration with TUI, to launch "The Rhodes Co-Lab". Greece has also partnered with Google to support sustainable tourism growth with a $1 million funded project, aiming to speed up the green and sustainable transformation of the Greek tourism sector.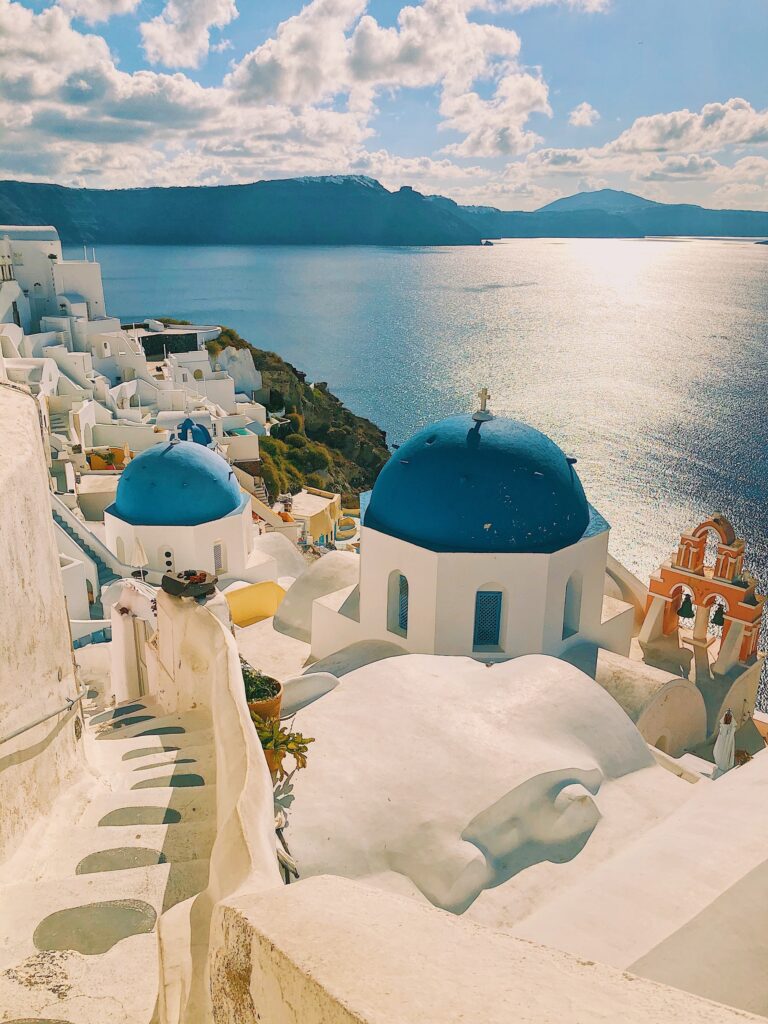 On the other side of the Mediterranean, Spain is following a strategy of balanced tourism destination development to address the growing demographic challenges relating to the depopulation of rural regions, by generating wealth and job opportunities across the country.
Spain has long been considered a 'sun and sea' tourism destination as it accounts for 65% of the country's offering – but it's now facing a profound change of competitive paradigm. Spain's latest strategy seeks to increase its competitiveness, strengthening the variety of experiences on offer whilst simultaneously improving the management of these experiences using digital tools and focusing on the improvement of quality standards.
"Spain has long been considered a 'sun and sea' tourism destination as it accounts for 65% of the country's offering – but it's now facing a profound change of competitive paradigm"
Spain is championing the integration of rural tourism within its tourism eco-system as it has great potential and a broad scope for development. But Spain also aims to diversify and expand its urban tourism offering, which currently accounts for approximately a quarter of its international tourism visitors, through the renewal of cultural and leisure activities with the help of digitisation. Contrastingly, one third of the Spanish territory is dedicated to the conservation of nature, and Spain now has a total of 52 biosphere reserves, confirming its leadership as the country with the largest number of these protected spaces in the world.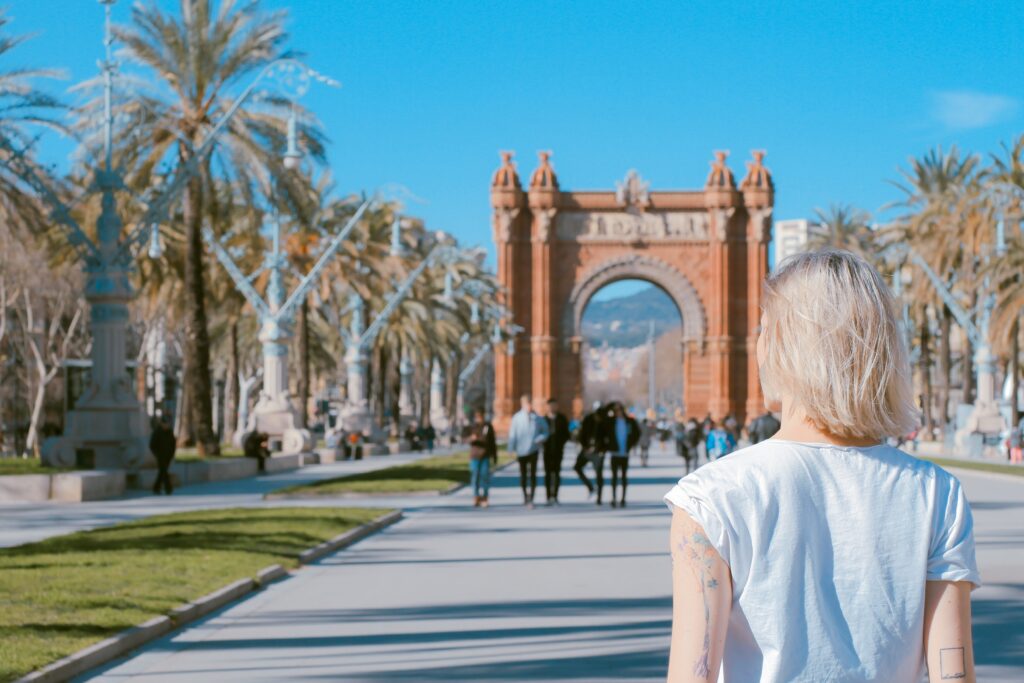 To help the domestic tourism industry adopt sustainable practices, Finland has developed the Sustainable Travel Finland programme. The Sustainable Travel Finland label will make it easier for travel trade and travellers to recognise tourism companies and destinations that take sustainability seriously. Over 700 travel companies based in Finland have the STF label as a result of following a 7-step plan and completing the programme.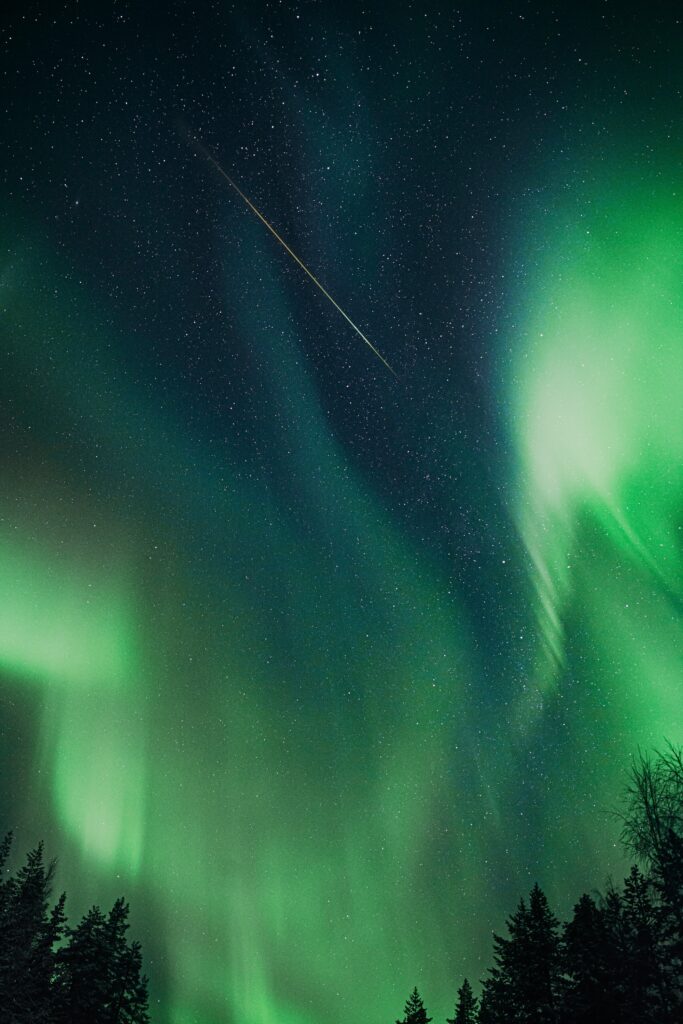 UAE
Under the banner of Balanced Tourism, the Gulf Region's Ras Al Khaimah is shaping tourism in the UAE by placing all aspects of sustainability (environment, culture, conservation, and liveability) at the centre of its investment and development strategy. Their goal is to become the regional leader in sustainability by 2025. The UAE's biggest sustainable tourism asset is the development of Attractions with a Purpose, a €120M investment across 20 sustainable projects including the Bear Grylls Explorer Camp, Jais Sledder, and the Saij Mountain Lodge. With their approach of Nature + Development = Balanced Tourism, sustainability has become an integrated part of the UAE's tourism promotion offer.
The Caribbean
Islands across the Caribbean are developing sustainable policies and strategies and learning from each other to improve sustainable practices across the region. In Antigua, Barbados, and Montserrat – culture and heritage will continue to feature prominently. Their focus is on developing lesser-known physical and natural cultural heritage sites to diversify those product offerings and relieve heavily visited sites from capacity-related stresses and the resulting degradation. At a community level, there's a focus on culture and identifying the differences between the islands and the ways in which these differences can be packaged alongside their natural and built assets to offer new tourism products and experiences.
Montserrat has a tourism policy focussed on the sustainable development of the island's tourist resources and protecting and enhancing the island's natural and man-made environment. Their vision thrives on cultural activities including arts, entertainment, sports, education and eco-activities across the island, particularly in the Centre Hills Forest. Montserrat also offers soft adventure activities such as hiking, snorkelling, cycling, diving, turtle watching, birding and volcano viewing.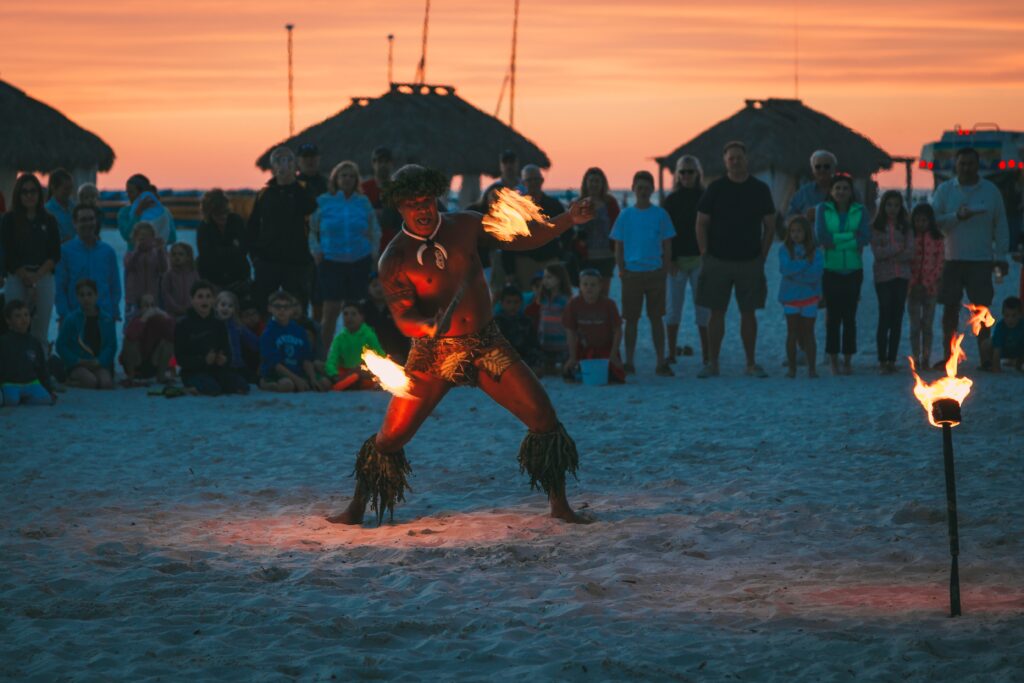 One of Condé Nast Traveller's top sustainable travel destinations (December 2021), Barbados, continues work to develop robust sustainable policies and strategies. Their work includes marine conservation efforts, strategies to achieve food security (including tree planting at Coco Hill Forest), promoting beach/sea clean-ups, endorsing sustainable initiatives (e.g., Eco Sky Water), and encouraging sea/farm to table cuisine. The BlueGreen Initiative in Bridgetown is a reef restoration pilot project which uses innovative Biorock technology to grow limestone from seawater. The goal of the project is to increase coral growth and create new habitats for fish around the island. Barbados has promised to become the first 100% green and fossil-fuel free island state in the world by 2030. The Barbados Sea Turtle Project focuses on the conservation of the critically endangered marine turtle species that forage around and nest on Barbados. This 30-year-old project recruits Barbadians and long-stay visitors as volunteers to assist with its programmes.
The South Pacific
From one ocean to another, the South Pacific Island of Samoa's travel philanthropy fund, Foundation for a Sustainable Samoa, was launched in 2017 with a mission of maximising community benefits from tourism in Samoa by creating opportunities for local people to improve their well-being and safeguard their natural and cultural resources. The Foundation is dedicated to supporting small-scale destination stewardship initiatives that contribute to the following four priority sustainability causes: youth career development, environmental education, community economic development, and waste management. By capturing a largely untapped donor base of travellers and tourism businesses, the programme will create a new funding mechanism for projects in need of financial assistance. In addition, the fund raises traveller and resident awareness of key environmental and social issues facing the islands. By educating and uniting destination stakeholders around common causes, the fund inspires collaboration to solve these problems. The fund is also a way for stakeholders to highlight and share Samoa's commitment to sustainability. By sharing stories of Samoa's success, not only does the fund inspire activism locally, but it also provides a sustainability model for other Pacific destinations to follow.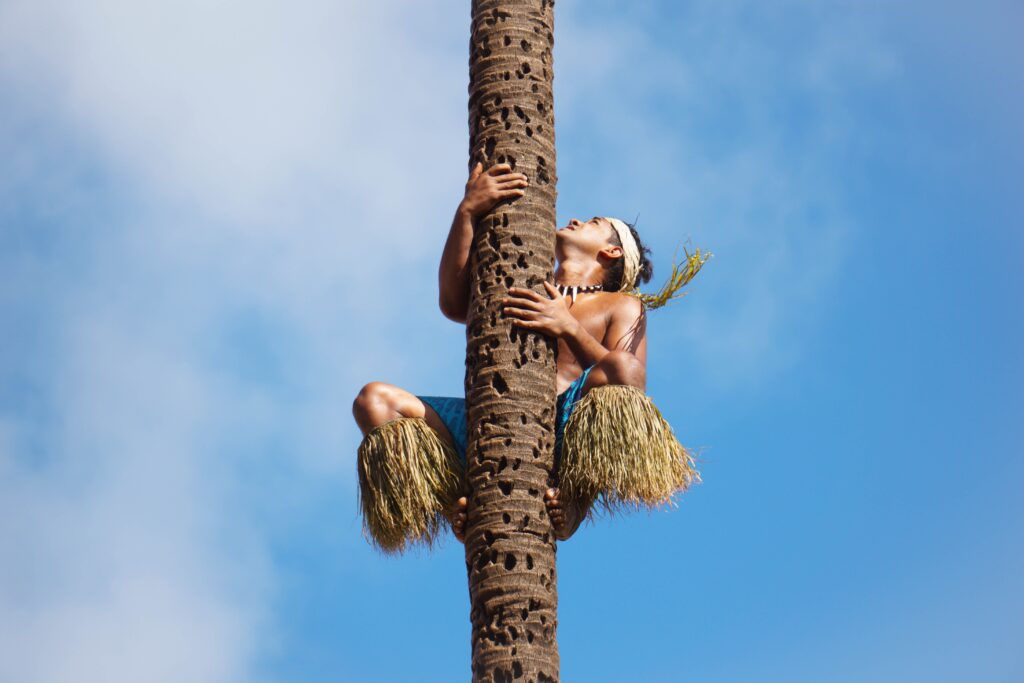 In Africa, Morocco is home to the world-famous Noor Power Station, the largest concentrated solar power plant in the world. Morocco has seen heavy investment in the green economy, specifically in the development of renewable solar and wind energy which should constitute 50% of Morocco's energy mix by 2030. Morocco is investing in other environmental measures such as energy efficiency, by setting up incentives for upgrading buildings and equipment. This has manifested in schemes such as "Morocco – Improving Energy Performance of Moroccan Households", which aims to transform the Moroccan building sector by removing barriers preventing the construction of energy-efficient buildings. In recent years, Marrakech and Agadir have been equipped with wastewater treatment plants that water golf courses and green spaces, reducing the stress on already-limited water supplies.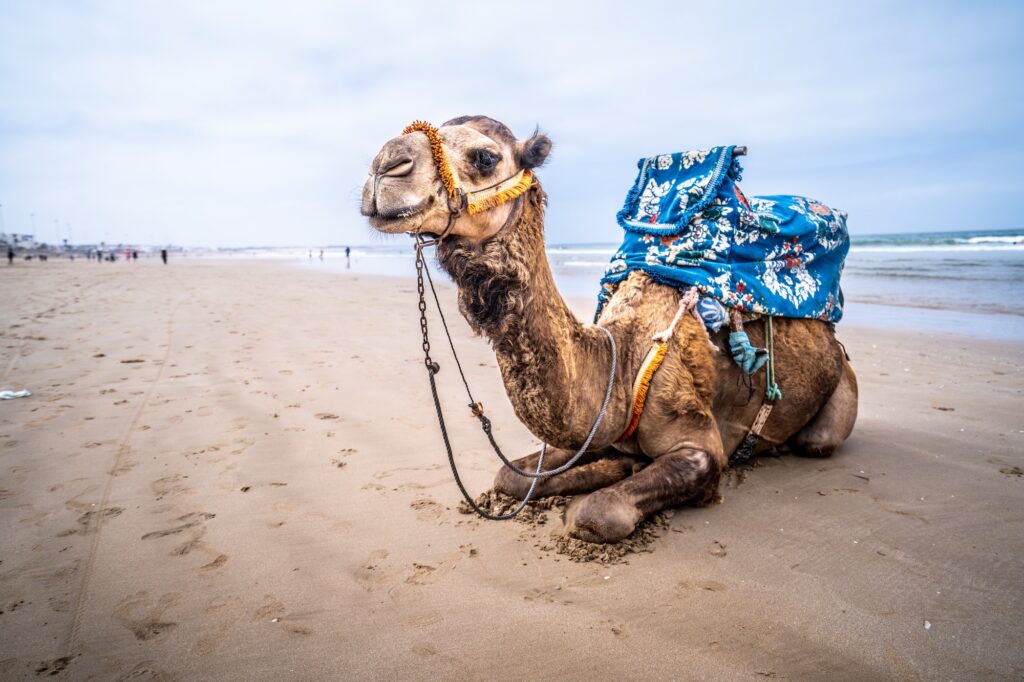 In summary, the future of sustainable and regenerative tourism and responsible travel for destinations lies in strong vision and strategy; appropriate legislation; education; the engagement of local populations, travel trade and tourists; cross-government, industry, and regional engagement; renewable energy usage; and pivotal adaptation. Every destination's ecosystem is its biggest tourism asset. The crucial challenges will be time, financial resources, and transport connectivity.
Footnotes
https://www.lamoncloa.gob.es/lang/en/gobierno/news/Paginas/2021/20210419sustainability.aspx